What is Whats App Marketing. How Promote Business Via WhatsAPP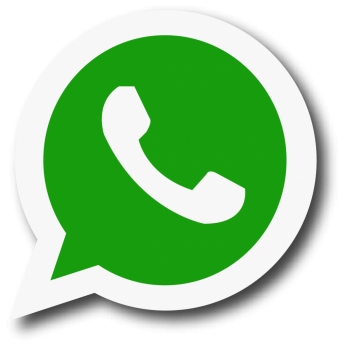 When there is a thought of social media sites, most probably sites like Facebook and Twitter come into mind. These social media sites are the most prominent players for advertisements at low costs and are really effective. But these days' messenger apps have caught up with these effective tools of marketing and the most famous among all the messenger apps is what's app.
This app is the leader in the world market with over 1.5 billion active users all around the world. This kind of market penetration can't be ignored and there must also several features which differentiate what Sapp from all the messenger apps, which is making it user-friendly and as well as bringing in a lot of traffic.
Here is a complete guide for all the marketers on how to use what's app as a marketing tool.
Firstly, we need to understand what is what's app
What's app is a free mobile app that lets you chat with other what's app users by using your mobile data without any SMS charges and this app is very much capable of sending big files, PPT's, excel sheet as well as several photos and high-quality videos and further features include what's app call, which is calling over the internet without incurring any calling charges and video calling.
Its support for a wide range for phones has made it popular in several countries in the world and the most important feature of what's app is to send text messages without any SMS charges, which has made it popular in several countries in the world, such as Malaysia, Brazil, Mexico and a few more.
Secondly, how to use what's app?
Once to download the app from play store or app store you need to install and register your country and your mobile no and you can also set your image so that the people can see who they are talking to.
After doing all these you need to search for the contacts saved in your mobile device from the search option present at the upper right corner of the app.
Thirdly, benefits of using what's app as a messaging app
What's app carries incredible fame in terms of mobile messages opened and read and mobile messages sent, according to a survey by pew research centre shows that 98% of what's app messages are read and replied to thus the marketers have an advantage of spreading their voice and services as well as their product.
Along with all of these what's app has an incredible feature of broadcast wherein message can be sent to a lot of people at once without creating a group and this feature is known as what Sapp broadcast.
No problem of unnecessary content, you can be sent messages only when the person who wants to send you a message has your no saved and vice versa.
Fourthly, what are app marketing strategies and tips?
What's app works quite differently than other messaging apps, it has got its own limitations and it doesn't depend that if you're running your business account or any other specific business on what's the app; your reach will be limited like other users.
As each of the, what's app account is directly related to each mobile no and you will be able to send messages to as many as 256 what's app users at once, which isn't a good choice for large-scale marketing. But your chances of success will be higher when you use is limitations to your advantage.
Always remember that like few other messaging services which are a part of what's the app is connected directly to our phones, which seems more personal to us than our customers. So any marketing programs you face make sure that you reflect the personal aspect of marketing. This is where customers interact with you and trust start building, so creativity is the key.

For more Info And packages of whatsapp marketing Contact/WhatsApp : 917404900081